Built By Me - Kids STEM Programs
---
Robotics with mBot Robot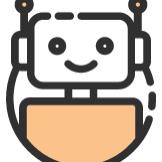 If your child is excited about robots and coding this is the perfect class for them. Young engineers will discover the basics of coding and robotics as they learn how to program the mBot robot to complete a variety of tasks, building and expanding their coding skills along the way. This fun and interactive program will have them track and probably chase their mBots through mazes and other activities.
| Session | Session Dates | Days of Week | Location(s) | Grade/Age | Filled | |
| --- | --- | --- | --- | --- | --- | --- |
| Robotics with mBot Robot 10-11:30 am | 11/06/2021–12/18/2021 | | Fiorendo Sigismondi Cliffwood Beach Community Center | 3rd–5th | 3/8 | |
The Art of Filmmaking with Stop-Motion

This class introduces students to the art and technique of filmmaking using stop-motion techniques. Students will go through the steps required to make a short stop-motion movie, including writing a script, drawing a storyboard, developing characters, making puppets or using Lego®, shooting scenes, editing, and adding sound effects. By the end of the program, each student will have completed a short movie on a subject of their choice that you can watch it together during the last session.
| Session | Session Dates | Days of Week | Location(s) | Grade/Age | Filled | |
| --- | --- | --- | --- | --- | --- | --- |
| The Art of Filmmaking with Stop-Motion 4:30-6:00 pm | 10/05/2021–11/16/2021 | | Fiorendo Sigismondi Cliffwood Beach Community Center | 4th–7th | 5/8 | |