---
Scarecrow Contest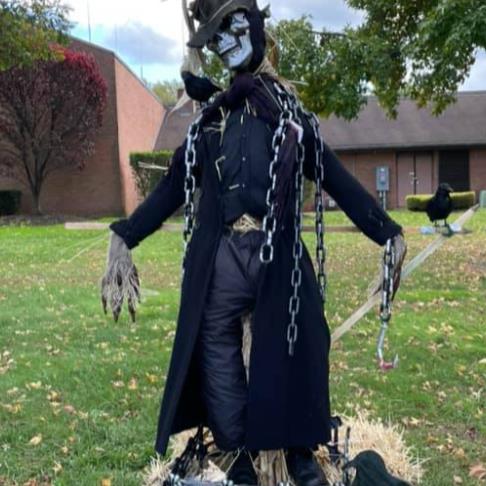 A scarecrow is simple to make and will provide a great opportunity for your family or friends to share in its creation. Each one will be individual, and you will be surprised at the personality they take on. Thinking of a name also helps to develop their character.
Entry is $25 to participate, which includes a hay bail and a post. Each registrant will receive a designated area on the front lawn of Town Hall that will contain their post and hay bail. Scarecrows or scenes can be set up anytime between October 14th through October 16th. On Monday, 10/17, final pictures will be taken for posting on Facebook. The community can vote through the Aberdeen Township Recreation Facebook page from Monday 10/17 to Sunday, Sunday 10/23. Only one vote per person. Only scarecrows registered and decorated in time will be in the running.

First Place: $100 Amazon Gift Card
Second Place: $75 Amazon Gift Card
Third Place: $50 Amazon Gift Card

Winners will be announced on Facebook. Scarecrows and will remain on display until October 31st. They must be removed by 7 pm November 1st.



Scarecrows must be durable and able to stand up to all types of weather. Use care in choosing your materials. All decorations must be firmly attached. We reserve the right to remove any entries that do not maintain their ability to be displayed. The scarecrow contest is family friendly. Please be mindful of the theme of your scarecrows. Aberdeen Township reserves the right to disqualify entries we feel to be distasteful or not family friendly.
| Session | Session Dates | Days of Week | Location(s) | Grade/Age | Filled | |
| --- | --- | --- | --- | --- | --- | --- |
| Scarecrow Contest | 10/14/2022–10/16/2022 | | Town Hall | | 1/15 | |