---
Summer Adult Soccer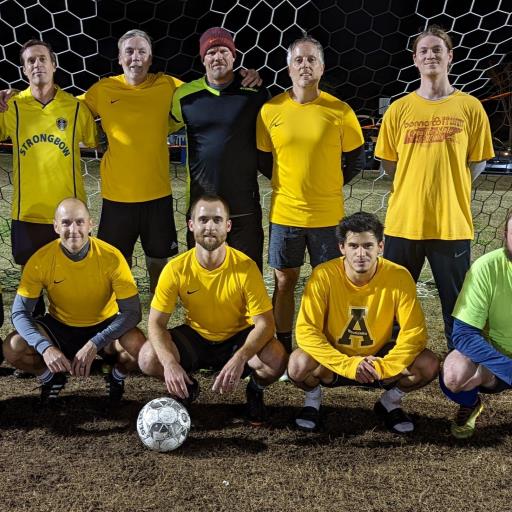 We are excited to offer adult soccer again this summer for men and women ages 28 and older!

Age verification required to play.
Registration: April 28th – June 2
Belmont will accept the first 8 teams to register, pay and complete all registration requirements.
The roster limit is 9 players. The team will field 4 field players and 1 goalkeeper.
Field size is 75 yards length and 45 yards width.

Cost: In- City Belmont Resident Team Fee- $325.00
Out-of-City Non-Resident Team Fee - $375.00
*Don't have a team? Join our FREE AGENT list and reserve a spot on a team. FREE AGENT - $60.00

League Play:
Night of Week: Tuesday nights only/Wednesday nights being a makeup night.
More info on league format and rules please contact the Athletic Program Supervisor at (704) 901-2070.
Season Start Date: Game nights.
June 6th – July 11 (June 6, 13, 20, 27 and July 5, 11, 12)
(2- 20 min halves) Game times are set for 6:00pm, 6:45pm, 7:30pm, 8:15pm
The teams will play the best of 7 games and the winner receives champ shirts and team outing to a local Belmont Restaurant. To be Determined.
| Session | Session Dates | Days of Week | Location(s) | Grade/Age | Filled | |
| --- | --- | --- | --- | --- | --- | --- |
| 5v5 Adult Soccer Team Registration | 06/06/2023–07/12/2023 | | Ebb Gantt Soccer Complex | 28+ Years | 2/8 | |
| 5v5 Adult Soccer Free Agent Registration | 06/06/2023–07/12/2023 | | Ebb Gantt Soccer Complex | 28+ Years | 10/10 | |
2023 Adult Summer Dance Classes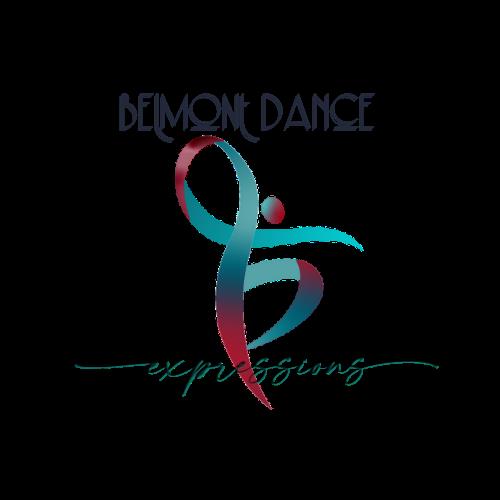 Welcome to our Summer Adult Dance Classes!

These classes are for ages 18 and older.
Class will begin the week of May 8th and go until August 4th.
By registering with us, you will have the ability to drop in to ANY of the adult class offerings for Summer 2023! One flat monthly fee, for as many adult classes as you would like.
Classes include:
*
All classes will take place at the J. Paul Ford Center located at 37 E. Woodrow Avenue.*
7:00am-8:00am M/W/F--
*PLEASE NOTE THIS WEDNESDAY CLASS
ONLY
WILL TAKE PLACE IN THE COMMUNITY ROOM AT CITY WORKS. 1401 E. CATAWBA ST.*
Adult Stretch and Strength
Description: This class is designed specifically for adults. We will warm up our bodies with aerobic movements, strengthen our muscles with resistance based workouts, and stretch our muscles to recover and relax.
7:00am-8:00am T/TH
Bootcamp
Description:
Adult Bootcamp class will feature a warm-up in order to get our bodies moving in the morning. The warm-up will be followed by circuit training designed to strengthen muscles and stamina using yoga mats, resistance bands, and free weights. Feel free to bring your own yoga mat and water bottle!


11:00am-12:00pm Tuesday
Adult Hip Hop
Description:
This is a dance based cardio class designed to get your dancer moving to a variety of rhythmic songs. Adults will strengthen their bodies and increase musicality while having fun.
5:30pm-6:30pm Monday
Adult Performance Company Class: City Dance Project
Description:
This class is intended for anyone who is interested in learning contemporary dance technique and performing locally around Belmont, NC. All levels and abilities are encouraged to register for this class! Each class will start with a warm up and time for technical development, we will then move into the creative portion of class where dancers will create, learn, and practice choreography to be performed.
6:30pm-7:30pm Monday
Adult Ballet Fundamentals
Description:
Whether this is your first dance class, you haven't danced in a few years, or if you want to brush up on your ballet skills you use often, this class is for you! We will work on our strength, flexibility, and musicality at the barre, in the center, and across the floor. We can't wait to dance with you this summer!
Registration for these courses will be ongoing and will need to be registered for each month. We look forward to dancing with you this summer!
For any further questions, please contact our office at lwoelfel@cityofbelmont.org or 704-825-8191.
| Session | Session Dates | Days of Week | Location(s) | Grade/Age | Filled | |
| --- | --- | --- | --- | --- | --- | --- |
| Summer Adult Classes- May | TBD | | | 18+ Years | 10/50 | |
| Summer Adult Classes-June | TBD | | | 18+ Years | 2/50 | |
| Summer Adult Classes-July | TBD | | | 18+ Years | 0/50 | |
| Summer Adult Classes-August | TBD | | | 18+ Years | 0/50 | |
Adult Summer Workshop Series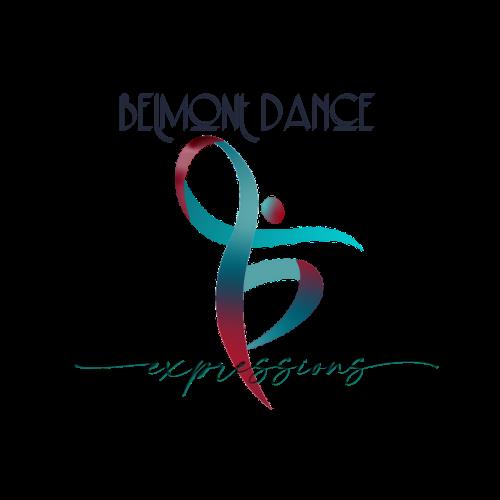 Welcome to our first ever Summer Workshop series! Each week there will be a different workshop that will entail a variety of classes, such as making healthy workday habits and getting you prepared for an upcoming wedding by learning popular wedding dances!

Participants must register for each workshop they are interested in participating in.
Fee: In-City: $30.00 per workshop
Out-of-City: $32.00 per workshop
| Session | Session Dates | Days of Week | Location(s) | Grade/Age | Filled | |
| --- | --- | --- | --- | --- | --- | --- |
| Roll and Release | 06/08/2023 | | 37 E. Woodrow Avenue | 18+ Years | 0/14 | |
| Healthy Workday Habits | 06/15/2023 | | 37 E. Woodrow Avenue | 18+ Years | 0/14 | |
| Wedding Dances | 06/29/2023 | | 37 E. Woodrow Avenue | 18+ Years | 0/14 | |
| Make-a-Dance Day | 07/06/2023 | | 37 E. Woodrow Avenue | 18+ Years | 0/14 | |
| Line Dances for Adults | 07/13/2023 | | 37 E. Woodrow Avenue | 18+ Years | 0/14 | |
| Mommy and Me Dance Day | 07/27/2023 | | 37 E. Woodrow Avenue | 18+ Years | 0/14 | |
| Intergenerational Dance Day | 07/27/2023 | | 37 E. Woodrow Avenue | 18+ Years | 0/14 | |
| Daddy Daughter Dance Day | 08/03/2023 | | 37 E. Woodrow Avenue | 18+ Years | 0/14 | |
Adult Tennis Clinics-Modern Strike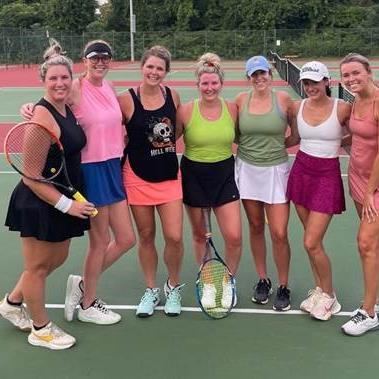 Our Tennis Pro, Jeremy Martin has a variety of youth tennis clinics available. To register, please go to his website, https://www.modernstriketennis.com/
You can also contact him at (704) 562-0273 or jeremy@modernstrike.com

Adult Tennis Spring/Summer Clinic Schedule:
Adult Beginner Clinic (Men and Women) Mondays from 6-7PM
Ladies Beginner Clinic (Women Only) Wednesdays from 6-7
Adult Intermediate Clinic: Tuesdays and Thursdays from 6-7
*Please do not register on this website. It is for informational purposes only.*
| Session | Session Dates | Days of Week | Location(s) | Grade/Age | Filled | |
| --- | --- | --- | --- | --- | --- | --- |
| Adult Tennis Clinics-Modern Strike | TBD | | | | 0/0 | |