---
2023 Spring Indoor Girls Volleyball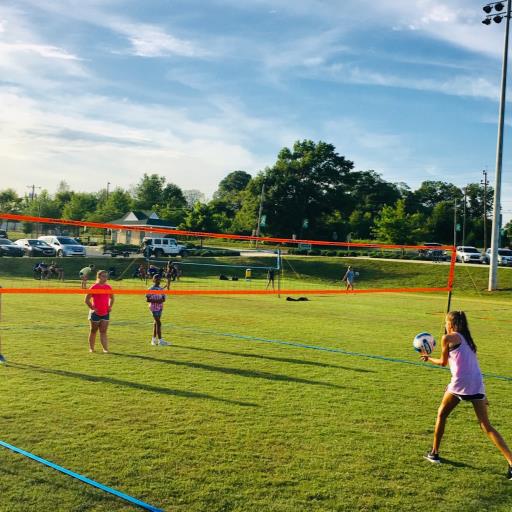 Our Volleyball program will be conducted indoors in the Spring of 2023. We will be partnering with Gaston Galaxy Volleyball Club to hold instruction as well as games twice a week (practice on a weekday and games on a Saturday).


Age Groups Offered will be - 7-9, 10-12, and 13-15.
| Session | Session Dates | Days of Week | Location(s) | Grade/Age | Filled | |
| --- | --- | --- | --- | --- | --- | --- |
| Ages 7-9 Year Old Grass Volleyball | TBD | | | 7–9.5 Years | 8/19 | |
| Ages 10-12 Girls Grass Volleyball | TBD | | | 10–12.5 Years | 13/29 | |
| Ages 13-15 Girls Grass Volleyball | TBD | | | 13–15.5 Years | 4/18 | |
2023 Spring Soccer Program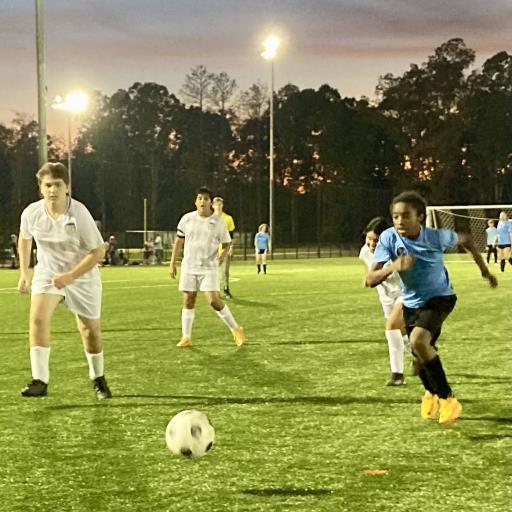 Welcome to our 2023 Spring Soccer Program! We are so excited to begin this season with all of our new and returning players.
***Our leagues are filling up fast! For all soccer inquiries, please contact Brian at bmcgonagle@cityofbelmont.org***
Our program is for boys and girls, ages 3 to 15.

*Online registrations do not reflect walk-in registrations. Some division numbers may vary.*
Early Registration for In-City Residents:
December 27th-January 6th
Open Registration:
January 7th-February 6th or until FULL
City staff will determine a final decision at the end of registration if any divisions need to be adjusted.
Eligible league age is what age players are on
February 1st, 2023.
***Due to field availability and space, teams may play in and around Belmont or at other field sites with league partners during the season. Not all teams will be playing at Ebb Gantt Soccer Complex. City staff will determine and cannot guarantee that practices or games will not conflict with your other extra activities you have previously planned. It would be up to the parent to adjust any previous plans if the current soccer schedule has conflicts. The Parks and Recreations cannot and will not move around schedules to fit individual conflicts.
** Practices could occur Monday-Saturday starting around Mid-February. Practice nights and times are determined by the volunteer coach. Games could begin the first or second week of March and the season should be over by late May before Memorial Day weekend.
*Practice and game schedules will be determined closer to start date*
* weather delays and school closures may cause altered schedules
For more information, please contact or office at 704-825-8191 or Brian at bmcgonagle@cityofbelmont.org
| Session | Session Dates | Days of Week | Location(s) | Grade/Age | Filled | |
| --- | --- | --- | --- | --- | --- | --- |
| Coed Soccer Age 3 | TBD | | | 3–3.5 Years | 33/35 | |
| Coed Soccer Age 4 | TBD | | | 4–4.5 Years | 46/48 | |
| Girls Soccer Age 5 | TBD | | | 5–5.5 Years | 20/35 | |
| Boys Soccer Age 5 | TBD | | | 5–5.5 Years | 28/28 | |
| Girls Soccer Age 6 | TBD | | | 6–6.5 Years | 27/33 | |
| Boys Soccer Age 6 | TBD | | | 6–6.5 Years | 27/34 | |
| Girls Soccer Ages 7&8 (U9) | TBD | | | 7–8.5 Years | 44/44 | |
| Boys Soccer Ages 7&8 (U9) | TBD | | | 7–8.5 Years | 46/46 | |
| Girls Soccer Ages 9&10 (U11) | TBD | | | 9–10.5 Years | 10/45 | |
| Boys Soccer Ages 9&10 (U11) | TBD | | | 9–10.5 Years | 38/38 | |
| Girls Soccer Ages 11&12 (U13) | TBD | | | 11–12.5 Years | 6/38 | |
| Boys Soccer Ages 11&12 (U13) | TBD | | | 11–12.5 Years | 23/38 | |
| Coed Soccer Ages 13-15 (U16) | TBD | | | 13–15.5 Years | 8/8 | |
2023 Spring T-Ball/Baseball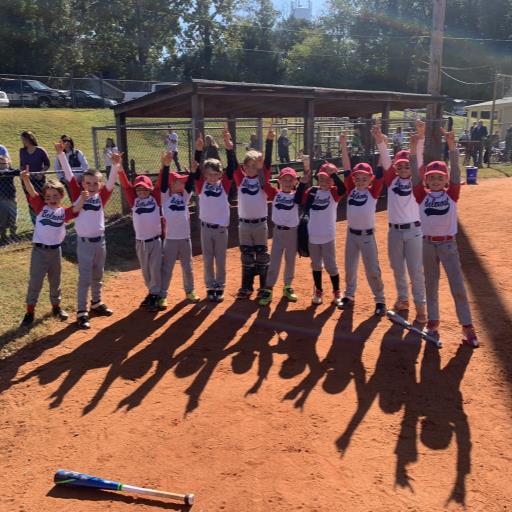 Welcome to our 2023 Spring Baseball Program! We are so excited to begin this season with all of our new and returning players.

**Participants can register in person once online registration is full. First come first serve basis**

Ages 3 to 12 are welcome!

Early Registration for In-City Residents:
December 27th-January 6th
Open Registration:
January 7th-February 6th

Fee includes jersey, pants, and hat


***City staff will determine and cannot guarantee that practices or games will not conflict with your other extra activities you have previously planned. It would be up to the parent to adjust any previous plans if the current schedule has conflicts. Parks and Recreation cannot and will not move around schedules to fit individual conflicts.

** Practices could occur Monday-Saturday starting around Mid-February. Practice nights and times are determined by the volunteer coach. Games could begin the first or second week of March and the season should be over by late May before Memorial Day weekend.
*Practice and game schedules will be determined closer to start date*
* weather delays and school closures may cause altered schedules
| Session | Session Dates | Days of Week | Location(s) | Grade/Age | Filled | |
| --- | --- | --- | --- | --- | --- | --- |
| Coed T-Ball (Ages 3-4) | TBD | | | 3–4.5 Years | 50/61 | |
| T-Ball/Modified Coach Pitch (Ages 5-6) | TBD | | | 5–6.5 Years | 53/64 | |
| Coach Pitch (Ages 7-8) | TBD | | | 7–8.5 Years | 47/61 | |
| Minors Baseball (Ages 9-10) | TBD | | | 9–10.5 Years | 25/37 | |
| Majors Baseball (Ages 11-12) | TBD | | | 11–12.5 Years | 11/11 | |