Barney Road Golf Tee Times
---
Barney Road Golf Tee Times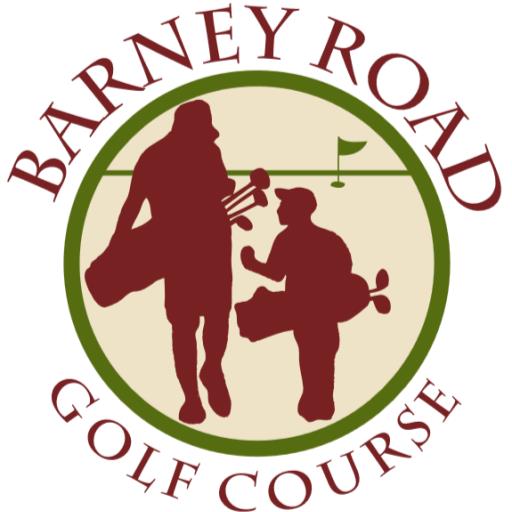 In order to reduce personal interaction between golfers and staff, golfers are being directed to pre-pay their greens fees prior to their arrival at the course. You will have the opportunity to designate a date and tee time for play as they are available. During the current environment, all green fees will be uniform regardless of age and/or status.

$12 for 9 holes
$17 for 18 holes.
After registering please print out your receipt/payment confirmation. Upon arriving at the course, golfers will be directed by signs where to drop off their greens fee receipt prior to proceeding to the first tee for play. Please follow any additional directions related to social distancing.
Thank you for your patience and understanding during this time.
| Session | Session Dates | Days of Week | Location(s) | Grade/Age | Filled | |
| --- | --- | --- | --- | --- | --- | --- |
| Thursday, 10/1 - 9:36 AM | 10/01/2020 | | Barney Road Golf Course | | 0/4 | |
| Thursday, 10/1 - 9:48 AM | 10/01/2020 | | Barney Road Golf Course | | 2/4 | |
| Thursday, 10/1 - 10:00 AM | 10/01/2020 | | Barney Road Golf Course | | 2/4 | |
| Thursday, 10/1 - 10:12 AM | 10/01/2020 | | Barney Road Golf Course | | 2/4 | |
| Thursday, 10/1 - 10:24 AM | 10/01/2020 | | Barney Road Golf Course | | 3/4 | |
| Thursday, 10/1 - 10:36 AM | 10/01/2020 | | Barney Road Golf Course | | 2/4 | |
| Thursday, 10/1 - 10:48 AM | 10/01/2020 | | Barney Road Golf Course | | 0/4 | |
| Thursday, 10/1 - 11:00 AM | 10/01/2020 | | Barney Road Golf Course | | 2/4 | |
| Thursday, 10/1 - 11:12 AM | 10/01/2020 | | Barney Road Golf Course | | 0/4 | |
| Thursday, 10/1 - 11:24 AM | 10/01/2020 | | Barney Road Golf Course | | 0/4 | |
| Thursday, 10/1 - 11:36 AM | 10/01/2020 | | Barney Road Golf Course | | 0/4 | |
| Thursday, 10/1 - 11:48 AM | 10/01/2020 | | Barney Road Golf Course | | 0/4 | |
| Thursday, 10/1 - 12:00 PM | 10/01/2020 | | Barney Road Golf Course | | 1/4 | |
| Thursday, 10/1 - 12:12 PM | 10/01/2020 | | Barney Road Golf Course | | 0/4 | |
| Thursday, 10/1 - 12:24 PM | 10/01/2020 | | Barney Road Golf Course | | 0/4 | |
| Thursday, 10/1 - 12:36 PM | 10/01/2020 | | Barney Road Golf Course | | 0/4 | |
| Thursday, 10/1 - 12:48 PM | 10/01/2020 | | Barney Road Golf Course | | 0/4 | |
| Thursday, 10/1 - 1:00 PM | 10/01/2020 | | Barney Road Golf Course | | 0/4 | |
| Thursday, 10/1 - 1:12 PM | 10/01/2020 | | Barney Road Golf Course | | 0/4 | |
| Thursday, 10/1 - 1:24 PM | 10/01/2020 | | Barney Road Golf Course | | 0/4 | |
| Thursday, 10/1 - 1:36 PM | 10/01/2020 | | Barney Road Golf Course | | 0/4 | |
| Thursday, 10/1 - 1:48 PM | 10/01/2020 | | Barney Road Golf Course | | 0/4 | |
| Thursday, 10/1 - 2:00 PM | 10/01/2020 | | Barney Road Golf Course | | 0/4 | |
| Thursday, 10/1 - 2:12 PM | 10/01/2020 | | Barney Road Golf Course | | 0/4 | |
| Thursday, 10/1 - 2:24 PM | 10/01/2020 | | Barney Road Golf Course | | 0/4 | |
| Thursday, 10/1 - 2:36 PM | 10/01/2020 | | Barney Road Golf Course | | 0/4 | |
| Thursday, 10/1 - 2:48 PM | 10/01/2020 | | Barney Road Golf Course | | 0/4 | |
| Thursday, 10/1 - 3:00 PM | 10/01/2020 | | Barney Road Golf Course | | 2/4 | |
| Thursday, 10/1 - 3:12 PM | 10/01/2020 | | Barney Road Golf Course | | 0/4 | |
| Thursday, 10/1 - 3:24 PM | 10/01/2020 | | Barney Road Golf Course | | 0/4 | |
| Thursday, 10/1 - 3:36 PM | 10/01/2020 | | Barney Road Golf Course | | 0/4 | |
| Thursday, 10/1 - 3:48 PM | 10/01/2020 | | Barney Road Golf Course | | 0/4 | |
| Thursday, 10/1 - 4:00 PM | 10/01/2020 | | Barney Road Golf Course | | 2/4 | |
| Thursday, 10/1 - 4:12 PM | 10/01/2020 | | Barney Road Golf Course | | 0/4 | |
| Thursday, 10/1 - 4:24 PM | 10/01/2020 | | Barney Road Golf Course | | 0/4 | |
| Thursday, 10/1 - 4:36 PM | 10/01/2020 | | Barney Road Golf Course | | 0/4 | |
| Thursday, 10/1 - 4:48 PM | 10/01/2020 | | Barney Road Golf Course | | 2/4 | |
| Thursday, 10/1 - 5:00 PM | 10/01/2020 | | Barney Road Golf Course | | 1/4 | |
| Friday, October 2 - 8:00 AM | 10/02/2020 | | Barney Road Golf Course | | 0/4 | |
| Friday, October 2 - 8:12 AM | 10/02/2020 | | Barney Road Golf Course | | 0/4 | |
| Friday, October 2 - 8:24 AM | 10/02/2020 | | Barney Road Golf Course | | 0/4 | |
| Friday, October 2 - 8:36 AM | 10/02/2020 | | Barney Road Golf Course | | 0/4 | |
| Friday, October 2 - 8:48 AM | 10/02/2020 | | Barney Road Golf Course | | 0/4 | |
| Friday, October 2 - 9:36 AM | 10/02/2020 | | Barney Road Golf Course | | 0/4 | |
| Friday, October 2 - 9:48 AM | 10/02/2020 | | Barney Road Golf Course | | 0/4 | |
| Friday, October 2 - 10:00 AM | 10/02/2020 | | Barney Road Golf Course | | 0/4 | |
| Friday, October 2 - 10:12 AM | 10/02/2020 | | Barney Road Golf Course | | 0/4 | |
| Friday, October 2 - 10:24 AM | 10/02/2020 | | Barney Road Golf Course | | 0/4 | |
| Friday, October 2 - 10:36 AM | 10/02/2020 | | Barney Road Golf Course | | 0/4 | |
| Friday, October 2 - 10:48 AM | 10/02/2020 | | Barney Road Golf Course | | 0/4 | |
| Friday, October 2 - 11:00 AM | 10/02/2020 | | Barney Road Golf Course | | 0/4 | |
| Friday, October 2 - 11:12 AM | 10/02/2020 | | Barney Road Golf Course | | 0/4 | |
| Friday, October 2 - 11:24 AM | 10/02/2020 | | Barney Road Golf Course | | 0/4 | |
| Friday, October 2 - 11:36 AM | 10/02/2020 | | Barney Road Golf Course | | 0/4 | |
| Friday, October 2 - 11:48 AM | 10/02/2020 | | Barney Road Golf Course | | 0/4 | |
| Friday, October 2 - 12:00 PM | 10/02/2020 | | Barney Road Golf Course | | 0/4 | |
| Friday, October 2 - 12:12 PM | 10/02/2020 | | Barney Road Golf Course | | 0/4 | |
| Friday, October 2 - 12:24 PM | 10/02/2020 | | Barney Road Golf Course | | 0/4 | |
| Friday, October 2 - 12:36 PM | 10/02/2020 | | Barney Road Golf Course | | 0/4 | |
| Friday, October 2 - 12:48 PM | 10/02/2020 | | Barney Road Golf Course | | 0/4 | |
| Friday, October 2 - 1:00 PM | 10/02/2020 | | Barney Road Golf Course | | 0/4 | |
| Friday, October 2 - 1:12 PM | 10/02/2020 | | Barney Road Golf Course | | 0/4 | |
| Friday, October 2 - 1:24 PM | 10/02/2020 | | Barney Road Golf Course | | 0/4 | |
| Friday, October 2 - 1:36 PM | 10/02/2020 | | Barney Road Golf Course | | 0/4 | |
| Friday, October 2 - 1:48 PM | 10/02/2020 | | Barney Road Golf Course | | 0/4 | |
| Friday, October 2 - 2:00 PM | 10/02/2020 | | Barney Road Golf Course | | 0/4 | |
| Friday, October 2 - 2:12 PM | 10/02/2020 | | Barney Road Golf Course | | 0/4 | |
| Friday, October 2 - 2:24 PM | 10/02/2020 | | Barney Road Golf Course | | 0/4 | |
| Friday, October 2 - 2:36 PM | 10/02/2020 | | Barney Road Golf Course | | 0/4 | |
| Friday, October 2 - 2:48 PM | 10/02/2020 | | Barney Road Golf Course | | 0/4 | |
| Friday, October 2 - 3:00 PM | 10/02/2020 | | Barney Road Golf Course | | 0/4 | |
| Friday, October 2 - 3:12 PM | 10/02/2020 | | Barney Road Golf Course | | 0/4 | |
| Friday, October 2 - 3:24 PM | 10/02/2020 | | Barney Road Golf Course | | 0/4 | |
| Friday, October 2 - 3:36 PM | 10/02/2020 | | Barney Road Golf Course | | 0/4 | |
| Friday, October 2 - 3:48 PM | 10/02/2020 | | Barney Road Golf Course | | 0/4 | |
| Friday, October 2 - 4:00 PM | 10/02/2020 | | Barney Road Golf Course | | 0/4 | |
| Friday, October 2 - 4:12 PM | 10/02/2020 | | Barney Road Golf Course | | 0/4 | |
| Friday, October 2 - 4:24 PM | 10/02/2020 | | Barney Road Golf Course | | 0/4 | |
| Friday, October 2 - 4:36 PM | 10/02/2020 | | Barney Road Golf Course | | 0/4 | |
| Friday, October 2 - 4:48 PM | 10/02/2020 | | Barney Road Golf Course | | 0/4 | |
| Friday, October 2 - 5:00 PM | 10/02/2020 | | Barney Road Golf Course | | 0/4 | |
| Saturday, 10/3 - 8:00 AM | 10/03/2020 | | Barney Road Golf Course | | 0/4 | |
| Saturday, 10/3 - 8:12 AM | 10/03/2020 | | Barney Road Golf Course | | 0/4 | |
| Saturday, 10/3 - 8:24 AM | 10/03/2020 | | Barney Road Golf Course | | 0/4 | |
| Saturday, 10/3 - 8:36 AM | 10/03/2020 | | Barney Road Golf Course | | 0/4 | |
| Saturday, 10/3 - 8:48 AM | 10/03/2020 | | Barney Road Golf Course | | 0/4 | |
| Saturday, 10/3 - 9:00 AM | 10/03/2020 | | Barney Road Golf Course | | 0/4 | |
| Saturday, 10/3 - 9:12 AM | 10/03/2020 | | Barney Road Golf Course | | 0/4 | |
| Saturday, 10/3 - 9:24 AM | 10/03/2020 | | Barney Road Golf Course | | 0/4 | |
| Saturday, 10/3 - 9:36 AM | 10/03/2020 | | Barney Road Golf Course | | 0/4 | |
| Saturday, 10/3 - 9:48 AM | 10/03/2020 | | Barney Road Golf Course | | 0/4 | |
| Saturday, 10/3 - 10:00 AM | 10/03/2020 | | Barney Road Golf Course | | 3/4 | |
| Saturday, 10/3 - 10:12 AM | 10/03/2020 | | Barney Road Golf Course | | 0/4 | |
| Saturday, 10/3 - 10:24 AM | 10/03/2020 | | Barney Road Golf Course | | 2/4 | |
| Saturday, 10/3 - 10:36 AM | 10/03/2020 | | Barney Road Golf Course | | 0/4 | |
| Saturday, 10/3 - 10:48 AM | 10/03/2020 | | Barney Road Golf Course | | 0/4 | |
| Saturday, 10/3 - 11:00 AM | 10/03/2020 | | Barney Road Golf Course | | 0/4 | |
| Saturday, 10/3 - 11:12 AM | 10/03/2020 | | Barney Road Golf Course | | 0/4 | |
| Saturday, 10/3 - 11:24 AM | 10/03/2020 | | Barney Road Golf Course | | 0/4 | |
| Saturday, 10/3 - 11:36 AM | 10/03/2020 | | Barney Road Golf Course | | 0/4 | |
| Saturday, 10/3 - 11:48 AM | 10/03/2020 | | Barney Road Golf Course | | 0/4 | |
| Saturday, 10/3 - 12:00 PM | 10/03/2020 | | Barney Road Golf Course | | 0/4 | |
| Saturday, 10/3 - 12:12 PM | 10/03/2020 | | Barney Road Golf Course | | 0/4 | |
| Saturday, 10/3 - 12:24 PM | 10/03/2020 | | Barney Road Golf Course | | 0/4 | |
| Saturday, 10/3 - 12:36 PM | 10/03/2020 | | Barney Road Golf Course | | 0/4 | |
| Saturday, 10/3 - 12:48 PM | 10/03/2020 | | Barney Road Golf Course | | 0/4 | |
| Saturday, 10/3 - 1:00 PM | 10/03/2020 | | Barney Road Golf Course | | 0/4 | |
| Saturday, 10/3 - 1:12 PM | 10/03/2020 | | Barney Road Golf Course | | 0/4 | |
| Saturday, 10/3 - 1:24 PM | 10/03/2020 | | Barney Road Golf Course | | 0/4 | |
| Saturday, 10/3 - 1:36 PM | 10/03/2020 | | Barney Road Golf Course | | 0/4 | |
| Saturday, 10/3 - 1:48 PM | 10/03/2020 | | Barney Road Golf Course | | 0/4 | |
| Saturday, 10/3 - 2:00 PM | 10/03/2020 | | Barney Road Golf Course | | 0/4 | |
| Saturday, 10/3 - 2:12 PM | 10/03/2020 | | Barney Road Golf Course | | 0/4 | |
| Saturday, 10/3 - 2:24 PM | 10/03/2020 | | Barney Road Golf Course | | 0/4 | |
| Saturday, 10/3 - 2:36 PM | 10/03/2020 | | Barney Road Golf Course | | 0/4 | |
| Saturday, 10/3 - 2:48 PM | 10/03/2020 | | Barney Road Golf Course | | 0/4 | |
| Saturday, 10/3 - 3:00 PM | 10/03/2020 | | Barney Road Golf Course | | 0/4 | |
| Saturday, 10/3 - 3:12 PM | 10/03/2020 | | Barney Road Golf Course | | 0/4 | |
| Saturday, 10/3 - 3:24 PM | 10/03/2020 | | Barney Road Golf Course | | 0/4 | |
| Saturday, 10/3 - 3:36 PM | 10/03/2020 | | Barney Road Golf Course | | 0/4 | |
| Saturday, 10/3 - 3:48 PM | 10/03/2020 | | Barney Road Golf Course | | 0/4 | |
| Saturday, 10/3 - 4:00 PM | 10/03/2020 | | Barney Road Golf Course | | 0/4 | |
| Saturday, 10/3 - 4:12 PM | 10/03/2020 | | Barney Road Golf Course | | 0/4 | |
| Saturday, 10/3 - 4:24 PM | 10/03/2020 | | Barney Road Golf Course | | 0/4 | |
| Saturday, 10/3 - 4:36 PM | 10/03/2020 | | Barney Road Golf Course | | 0/4 | |
| Saturday, 10/3 - 4:48 PM | 10/03/2020 | | Barney Road Golf Course | | 0/4 | |
| Saturday, 10/3 - 5:00 PM | 10/03/2020 | | Barney Road Golf Course | | 0/4 | |
| Sunday, 10/4 - 8:00 AM | 10/04/2020 | | Barney Road Golf Course | | 4/4 | |
| Sunday, 10/4 - 8:12 AM | 10/04/2020 | | Barney Road Golf Course | | 0/4 | |
| Sunday, 10/4 - 8:24 AM | 10/04/2020 | | Barney Road Golf Course | | 0/4 | |
| Sunday, 10/4 - 8:36 AM | 10/04/2020 | | Barney Road Golf Course | | 0/4 | |
| Sunday, 10/4 - 8:48 AM | 10/04/2020 | | Barney Road Golf Course | | 0/4 | |
| Sunday, 10/4 - 9:00 AM | 10/04/2020 | | Barney Road Golf Course | | 0/4 | |
| Sunday, 10/4 - 9:12 AM | 10/04/2020 | | Barney Road Golf Course | | 0/4 | |
| Sunday, 10/4 - 9:24 AM | 10/04/2020 | | Barney Road Golf Course | | 0/4 | |
| Sunday, 10/4 - 9:36 AM | 10/04/2020 | | Barney Road Golf Course | | 0/4 | |
| Sunday, 10/4 - 9:48 AM | 10/04/2020 | | Barney Road Golf Course | | 0/4 | |
| Sunday, 10/4 - 10:00 AM | 10/04/2020 | | Barney Road Golf Course | | 0/4 | |
| Sunday, 10/4 - 10:12 AM | 10/04/2020 | | Barney Road Golf Course | | 0/4 | |
| Sunday, 10/4 - 10:24 AM | 10/04/2020 | | Barney Road Golf Course | | 0/4 | |
| Sunday, 10/4 - 10:36 AM | 10/04/2020 | | Barney Road Golf Course | | 0/4 | |
| Sunday, 10/4 - 10:48 AM | 10/04/2020 | | Barney Road Golf Course | | 0/4 | |
| Sunday, 10/4 - 11:00 AM | 10/04/2020 | | Barney Road Golf Course | | 0/4 | |
| Sunday, 10/4 - 11:12 AM | 10/04/2020 | | Barney Road Golf Course | | 0/4 | |
| Sunday, 10/4 - 11:24 AM | 10/04/2020 | | Barney Road Golf Course | | 0/4 | |
| Sunday, 10/4 - 11:36 AM | 10/04/2020 | | Barney Road Golf Course | | 0/4 | |
| Sunday, 10/4 - 11:48 AM | 10/04/2020 | | Barney Road Golf Course | | 0/4 | |
| Sunday, 10/4 - 12:00 PM | 10/04/2020 | | Barney Road Golf Course | | 0/4 | |
| Sunday, 10/4 - 12:12 PM | 10/04/2020 | | Barney Road Golf Course | | 0/4 | |
| Sunday, 10/4 - 12:24 PM | 10/04/2020 | | Barney Road Golf Course | | 0/4 | |
| Sunday, 10/4 - 12:36 PM | 10/04/2020 | | Barney Road Golf Course | | 0/4 | |
| Sunday, 10/4 - 12:48 PM | 10/04/2020 | | Barney Road Golf Course | | 0/4 | |
| Sunday, 10/4 - 1:00 PM | 10/04/2020 | | Barney Road Golf Course | | 0/4 | |
| Sunday, 10/4 - 1:12 PM | 10/04/2020 | | Barney Road Golf Course | | 0/4 | |
| Sunday, 10/4 - 1:24 PM | 10/04/2020 | | Barney Road Golf Course | | 0/4 | |
| Sunday, 10/4 - 1:36 PM | 10/04/2020 | | Barney Road Golf Course | | 0/4 | |
| Sunday, 10/4 - 1:48 PM | 10/04/2020 | | Barney Road Golf Course | | 0/4 | |
| Sunday, 10/4 - 2:00 PM | 10/04/2020 | | Barney Road Golf Course | | 0/4 | |
| Sunday, 10/4 - 2:12 PM | 10/04/2020 | | Barney Road Golf Course | | 0/4 | |
| Sunday, 10/4 - 2:24 PM | 10/04/2020 | | Barney Road Golf Course | | 0/4 | |
| Sunday, 10/4 - 2:36 PM | 10/04/2020 | | Barney Road Golf Course | | 0/4 | |
| Sunday, 10/4 - 2:48 PM | 10/04/2020 | | Barney Road Golf Course | | 0/4 | |
| Sunday, 10/4 - 3:00 PM | 10/04/2020 | | Barney Road Golf Course | | 0/4 | |
| Sunday, 10/4 - 3:12 PM | 10/04/2020 | | Barney Road Golf Course | | 0/4 | |
| Sunday, 10/4 - 3:24 PM | 10/04/2020 | | Barney Road Golf Course | | 0/4 | |
| Sunday, 10/4 - 3:36 PM | 10/04/2020 | | Barney Road Golf Course | | 0/4 | |
| Sunday, 10/4 - 3:48 PM | 10/04/2020 | | Barney Road Golf Course | | 0/4 | |
| Sunday, 10/4 - 4:00 PM | 10/04/2020 | | Barney Road Golf Course | | 0/4 | |
| Sunday, 10/4 - 4:12 PM | 10/04/2020 | | Barney Road Golf Course | | 0/4 | |
| Sunday, 10/4 - 4:24 PM | 10/04/2020 | | Barney Road Golf Course | | 0/4 | |
| Sunday, 10/4 - 4:36 PM | 10/04/2020 | | Barney Road Golf Course | | 0/4 | |
| Sunday, 10/4 - 4:48 PM | 10/04/2020 | | Barney Road Golf Course | | 0/4 | |
| Sunday, 10/4 - 5:00 PM | 10/04/2020 | | Barney Road Golf Course | | 0/4 | |
| Monday, 10/5 - 8:00 AM | 10/05/2020 | | Barney Road Golf Course | | 0/4 | |
| Monday, 10/5 - 8:12 AM | 10/05/2020 | | Barney Road Golf Course | | 0/4 | |
| Monday, 10/5 - 8:24 AM | 10/05/2020 | | Barney Road Golf Course | | 0/4 | |
| Monday, 10/5 - 8:36 AM | 10/05/2020 | | Barney Road Golf Course | | 0/4 | |
| Monday, 10/5 - 8:48 AM | 10/05/2020 | | Barney Road Golf Course | | 0/4 | |
| Monday, 10/5 - 9:00 AM | 10/05/2020 | | Barney Road Golf Course | | 0/4 | |
| Monday, 10/5 - 9:12 AM | 10/05/2020 | | Barney Road Golf Course | | 0/4 | |
| Monday, 10/5 - 9:24 AM | 10/05/2020 | | Barney Road Golf Course | | 0/4 | |
| Monday, 10/5 - 9:36 AM | 10/05/2020 | | Barney Road Golf Course | | 0/4 | |
| Monday, 10/5 - 9:48 AM | 10/05/2020 | | Barney Road Golf Course | | 0/4 | |
| Monday, 10/5 - 10:00 AM | 10/05/2020 | | Barney Road Golf Course | | 0/4 | |
| Monday, 10/5 - 10:12 AM | 10/05/2020 | | Barney Road Golf Course | | 0/4 | |
| Monday, 10/5 - 10:24 AM | 10/05/2020 | | Barney Road Golf Course | | 0/4 | |
| Monday, 10/5 - 10:36 AM | 10/05/2020 | | Barney Road Golf Course | | 0/4 | |
| Monday, 10/5 - 10:48 AM | 10/05/2020 | | Barney Road Golf Course | | 0/4 | |
| Monday, 10/5 - 11:00 AM | 10/05/2020 | | Barney Road Golf Course | | 0/4 | |
| Monday, 10/5 - 11:12 AM | 10/05/2020 | | Barney Road Golf Course | | 0/4 | |
| Monday, 10/5 - 11:24 AM | 10/05/2020 | | Barney Road Golf Course | | 0/4 | |
| Monday, 10/5 - 11:36 AM | 10/05/2020 | | Barney Road Golf Course | | 0/4 | |
| Monday, 10/5 - 11:48 AM | 10/05/2020 | | Barney Road Golf Course | | 0/4 | |
| Monday, 10/5 - 12:00 PM | 10/05/2020 | | Barney Road Golf Course | | 0/4 | |
| Monday, 10/5 - 12:12 PM | 10/05/2020 | | Barney Road Golf Course | | 0/4 | |
| Monday, 10/5 - 12:24 PM | 10/05/2020 | | Barney Road Golf Course | | 0/4 | |
| Monday, 10/5 - 12:36 PM | 10/05/2020 | | Barney Road Golf Course | | 0/4 | |
| Monday, 10/5 - 12:48 PM | 10/05/2020 | | Barney Road Golf Course | | 0/4 | |
| Monday, 10/5 - 1:00 PM | 10/05/2020 | | Barney Road Golf Course | | 0/4 | |
| Monday, 10/5 - 1:12 PM | 10/05/2020 | | Barney Road Golf Course | | 0/4 | |
| Monday, 10/5 - 1:24 PM | 10/05/2020 | | Barney Road Golf Course | | 0/4 | |
| Monday, 10/5 - 1:36 PM | 10/05/2020 | | Barney Road Golf Course | | 0/4 | |
| Monday, 10/5 - 1:48 PM | 10/05/2020 | | Barney Road Golf Course | | 0/4 | |
| Monday, 10/5 - 2:00 PM | 10/05/2020 | | Barney Road Golf Course | | 0/4 | |
| Monday, 10/5 - 2:12 PM | 10/05/2020 | | Barney Road Golf Course | | 0/4 | |
| Monday, 10/5 - 2:24 PM | 10/05/2020 | | Barney Road Golf Course | | 0/4 | |
| Monday, 10/5 - 2:36 PM | 10/05/2020 | | Barney Road Golf Course | | 0/4 | |
| Monday, 10/5 - 2:48 PM | 10/05/2020 | | Barney Road Golf Course | | 0/4 | |
| Monday, 10/5 - 3:00 PM | 10/05/2020 | | Barney Road Golf Course | | 0/4 | |
| Monday, 10/5 - 3:12 PM | 10/05/2020 | | Barney Road Golf Course | | 0/4 | |
| Monday, 10/5 - 3:24 PM | 10/05/2020 | | Barney Road Golf Course | | 0/4 | |
| Monday, 10/5 - 3:36 PM | 10/05/2020 | | Barney Road Golf Course | | 0/4 | |
| Monday, 10/5 - 3:48 PM | 10/05/2020 | | Barney Road Golf Course | | 0/4 | |
| Monday, 10/5 - 4:48 PM | 10/05/2020 | | Barney Road Golf Course | | 0/4 | |
| Monday, 10/5 - 5:00 PM | 10/05/2020 | | Barney Road Golf Course | | 0/4 | |
| Tuesday, 10/6 - 10:24 AM | 10/06/2020 | | Barney Road Golf Course | | 0/4 | |
| Tuesday, 10/6 - 10:36 AM | 10/06/2020 | | Barney Road Golf Course | | 0/4 | |
| Tuesday, 10/6 - 10:48 AM | 10/06/2020 | | Barney Road Golf Course | | 0/4 | |
| Tuesday, 10/6 - 11:00 AM | 10/06/2020 | | Barney Road Golf Course | | 0/4 | |
| Tuesday, 10/6 - 11:12 AM | 10/06/2020 | | Barney Road Golf Course | | 0/4 | |
| Tuesday, 10/6 - 11:24 AM | 10/06/2020 | | Barney Road Golf Course | | 0/4 | |
| Tuesday, 10/6 - 11:36 AM | 10/06/2020 | | Barney Road Golf Course | | 0/4 | |
| Tuesday, 10/6 - 11:48 AM | 10/06/2020 | | Barney Road Golf Course | | 0/4 | |
| Tuesday, 10/6 - 12:00 PM | 10/06/2020 | | Barney Road Golf Course | | 0/4 | |
| Tuesday, 10/6 - 12:12 PM | 10/06/2020 | | Barney Road Golf Course | | 0/4 | |
| Tuesday, 10/6 - 12:24 PM | 10/06/2020 | | Barney Road Golf Course | | 0/4 | |
| Tuesday, 10/6 - 12:36 PM | 10/06/2020 | | Barney Road Golf Course | | 0/4 | |
| Tuesday, 10/6 - 12:48 PM | 10/06/2020 | | Barney Road Golf Course | | 0/4 | |
| Tuesday, 10/6 - 1:00 PM | 10/06/2020 | | Barney Road Golf Course | | 0/4 | |
| Tuesday, 10/6 - 1:12 PM | 10/06/2020 | | Barney Road Golf Course | | 0/4 | |
| Tuesday, 10/6 - 1:24 PM | 10/06/2020 | | Barney Road Golf Course | | 0/4 | |
| Tuesday, 10/6 - 1:36 PM | 10/06/2020 | | Barney Road Golf Course | | 0/4 | |
| Tuesday, 10/6 - 1:48 PM | 10/06/2020 | | Barney Road Golf Course | | 0/4 | |
| Tuesday, 10/6 - 2:00 PM | 10/06/2020 | | Barney Road Golf Course | | 0/4 | |
| Tuesday, 10/6 - 2:12 PM | 10/06/2020 | | Barney Road Golf Course | | 0/4 | |
| Tuesday, 10/6 - 2:24 PM | 10/06/2020 | | Barney Road Golf Course | | 0/4 | |
| Tuesday, 10/6 - 2:36 PM | 10/06/2020 | | Barney Road Golf Course | | 0/4 | |
| Tuesday, 10/6 - 2:48 PM | 10/06/2020 | | Barney Road Golf Course | | 0/4 | |
| Tuesday, 10/6 - 3:00 PM | 10/06/2020 | | Barney Road Golf Course | | 0/4 | |
| Tuesday, 10/6 - 3:12 PM | 10/06/2020 | | Barney Road Golf Course | | 0/4 | |
| Tuesday, 10/6 - 3:24 PM | 10/06/2020 | | Barney Road Golf Course | | 0/4 | |
| Tuesday, 10/6 - 3:36 PM | 10/06/2020 | | Barney Road Golf Course | | 0/4 | |
| Tuesday, 10/6 - 3:48 PM | 10/06/2020 | | Barney Road Golf Course | | 0/4 | |
| Tuesday, 10/6 - 4:00 PM | 10/06/2020 | | Barney Road Golf Course | | 0/4 | |
| Tuesday, 10/6 - 4:12 PM | 10/06/2020 | | Barney Road Golf Course | | 0/4 | |
| Tuesday, 10/6 - 4:24 PM | 10/06/2020 | | Barney Road Golf Course | | 0/4 | |
| Tuesday, 10/6 - 4:36 PM | 10/06/2020 | | Barney Road Golf Course | | 0/4 | |
| Tuesday, 10/6 - 4:48 PM | 10/06/2020 | | Barney Road Golf Course | | 0/4 | |
| Tuesday, 10/6 - 5:00 PM | 10/06/2020 | | Barney Road Golf Course | | 0/4 | |
| Wednesday, 10/7 - 8:00 AM | 10/07/2020 | | Barney Road Golf Course | | 0/4 | |
| Wednesday, 10/7 - 8:12 AM | 10/07/2020 | | Barney Road Golf Course | | 0/4 | |
| Wednesday, 10/7 - 8:24 AM | 10/07/2020 | | Barney Road Golf Course | | 0/4 | |
| Wednesday, 10/7 - 8:36 AM | 10/07/2020 | | Barney Road Golf Course | | 0/4 | |
| Wednesday, 10/7 - 8:48 AM | 10/07/2020 | | Barney Road Golf Course | | 0/4 | |
| Wednesday, 10/7 - 9:00 AM | 10/07/2020 | | Barney Road Golf Course | | 0/4 | |
| Wednesday, 10/7 - 9:12 AM | 10/07/2020 | | Barney Road Golf Course | | 0/4 | |
| Wednesday, 10/7 - 9:24 AM | 10/07/2020 | | Barney Road Golf Course | | 0/4 | |
| Wednesday, 10/7 - 9:36 AM | 10/07/2020 | | Barney Road Golf Course | | 0/4 | |
| Wednesday, 10/7 - 9:48 AM | 10/07/2020 | | Barney Road Golf Course | | 0/4 | |
| Wednesday, 10/7 - 10:00 AM | 10/07/2020 | | Barney Road Golf Course | | 0/4 | |
| Wednesday, 10/7 - 10:12 AM | 10/07/2020 | | Barney Road Golf Course | | 0/4 | |
| Wednesday, 10/7 - 10:24 AM | 10/07/2020 | | Barney Road Golf Course | | 0/4 | |
| Wednesday, 10/7 - 10:36 AM | 10/07/2020 | | Barney Road Golf Course | | 0/4 | |
| Wednesday, 10/7 - 10:48 AM | 10/07/2020 | | Barney Road Golf Course | | 0/4 | |
| Wednesday, 10/7 - 11:00 AM | 10/07/2020 | | Barney Road Golf Course | | 0/4 | |
| Wednesday, 10/7 - 11:12 AM | 10/07/2020 | | Barney Road Golf Course | | 0/4 | |
| Wednesday, 10/7 - 11:24 AM | 10/07/2020 | | Barney Road Golf Course | | 0/4 | |
| Wednesday, 10/7 - 11:36 AM | 10/07/2020 | | Barney Road Golf Course | | 0/4 | |
| Wednesday, 10/7 - 11:48 AM | 10/07/2020 | | Barney Road Golf Course | | 0/4 | |
| Wednesday, 10/7 - 12:00 PM | 10/07/2020 | | Barney Road Golf Course | | 0/4 | |
| Wednesday, 10/7 - 12:12 PM | 10/07/2020 | | Barney Road Golf Course | | 0/4 | |
| Wednesday, 10/7 - 12:24 PM | 10/07/2020 | | Barney Road Golf Course | | 0/4 | |
| Wednesday, 10/7 - 12:36 PM | 10/07/2020 | | Barney Road Golf Course | | 0/4 | |
| Wednesday, 10/7 - 12:48 PM | 10/07/2020 | | Barney Road Golf Course | | 0/4 | |
| Wednesday, 10/7 - 1:00 PM | 10/07/2020 | | Barney Road Golf Course | | 0/4 | |
| Wednesday, 10/7 - 1:12 PM | 10/07/2020 | | Barney Road Golf Course | | 0/4 | |
| Wednesday, 10/7 - 1:24 PM | 10/07/2020 | | Barney Road Golf Course | | 0/4 | |
| Wednesday, 10/7 - 1:36 PM | 10/07/2020 | | Barney Road Golf Course | | 0/4 | |
| Wednesday, 10/7 - 1:48 PM | 10/07/2020 | | Barney Road Golf Course | | 0/4 | |
| Wednesday, 10/7 - 2:00 PM | 10/07/2020 | | Barney Road Golf Course | | 0/4 | |
| Wednesday, 10/7 - 2:12 PM | 10/07/2020 | | Barney Road Golf Course | | 0/4 | |
| Wednesday, 10/7 - 2:24 PM | 10/07/2020 | | Barney Road Golf Course | | 0/4 | |
| Wednesday, 10/7 - 2:36 PM | 10/07/2020 | | Barney Road Golf Course | | 0/4 | |
| Wednesday, 10/7 - 2:48 PM | 10/07/2020 | | Barney Road Golf Course | | 0/4 | |
| Wednesday, 10/7 - 3:00 PM | 10/07/2020 | | Barney Road Golf Course | | 0/4 | |
| Wednesday, 10/7 - 3:12 PM | 10/07/2020 | | Barney Road Golf Course | | 0/4 | |
| Wednesday, 10/7 - 3:24 PM | 10/07/2020 | | Barney Road Golf Course | | 0/4 | |
| Wednesday, 10/7 - 3:36 PM | 10/07/2020 | | Barney Road Golf Course | | 0/4 | |
| Wednesday, 10/7 - 3:48 PM | 10/07/2020 | | Barney Road Golf Course | | 0/4 | |
| Wednesday, 10/7 - 4:00 PM | 10/07/2020 | | Barney Road Golf Course | | 0/4 | |
| Wednesday, 10/7 - 4:12 PM | 10/07/2020 | | Barney Road Golf Course | | 0/4 | |
| Wednesday, 10/7 - 4:24 PM | 10/07/2020 | | Barney Road Golf Course | | 0/4 | |
| Wednesday, 10/7 - 4:36 PM | 10/07/2020 | | Barney Road Golf Course | | 0/4 | |
| Wednesday, 10/7 - 4:48 PM | 10/07/2020 | | Barney Road Golf Course | | 0/4 | |
| Thursday, 10/8 - 9:36 AM | 10/08/2020 | | Barney Road Golf Course | | 0/4 | |
| Thursday, 10/8 - 9:48 AM | 10/08/2020 | | Barney Road Golf Course | | 0/4 | |
| Thursday, 10/8 - 10:00 AM | 10/08/2020 | | Barney Road Golf Course | | 0/4 | |
| Thursday, 10/8 - 10:12 AM | 10/08/2020 | | Barney Road Golf Course | | 0/4 | |
| Thursday, 10/8 - 10:24 AM | 10/08/2020 | | Barney Road Golf Course | | 0/4 | |
| Thursday, 10/8 - 10:36 AM | 10/08/2020 | | Barney Road Golf Course | | 0/4 | |
| Thursday, 10/8 - 10:48 AM | 10/08/2020 | | Barney Road Golf Course | | 0/4 | |
| Thursday, 10/8 - 11:00 AM | 10/08/2020 | | Barney Road Golf Course | | 0/4 | |
| Thursday, 10/8 - 11:12 AM | 10/08/2020 | | Barney Road Golf Course | | 0/4 | |
| Thursday, 10/8 - 11:24 AM | 10/08/2020 | | Barney Road Golf Course | | 0/4 | |
| Thursday, 10/8 - 11:36 AM | 10/08/2020 | | Barney Road Golf Course | | 0/4 | |
| Thursday, 10/8 - 11:48 AM | 10/08/2020 | | Barney Road Golf Course | | 0/4 | |
| Thursday, 10/8 - 12:00 PM | 10/08/2020 | | Barney Road Golf Course | | 0/4 | |
| Thursday, 10/8 - 12:12 PM | 10/08/2020 | | Barney Road Golf Course | | 0/4 | |
| Thursday, 10/8 - 12:24 PM | 10/08/2020 | | Barney Road Golf Course | | 0/4 | |
| Thursday, 10/8 - 12:36 PM | 10/08/2020 | | Barney Road Golf Course | | 0/4 | |
| Thursday, 10/8 - 12:48 PM | 10/08/2020 | | Barney Road Golf Course | | 0/4 | |
| Thursday, 10/8 - 1:00 PM | 10/08/2020 | | Barney Road Golf Course | | 0/4 | |
| Thursday, 10/8 - 1:12 PM | 10/08/2020 | | Barney Road Golf Course | | 0/4 | |
| Thursday, 10/8 - 1:24 PM | 10/08/2020 | | Barney Road Golf Course | | 0/4 | |
| Thursday, 10/8 - 1:36 PM | 10/08/2020 | | Barney Road Golf Course | | 0/4 | |
| Thursday, 10/8 - 1:48 PM | 10/08/2020 | | Barney Road Golf Course | | 0/4 | |
| Thursday, 10/8 - 2:00 PM | 10/08/2020 | | Barney Road Golf Course | | 0/4 | |
| Thursday, 10/8 - 2:12 PM | 10/08/2020 | | Barney Road Golf Course | | 0/4 | |
| Thursday, 10/8 - 2:24 PM | 10/08/2020 | | Barney Road Golf Course | | 0/4 | |
| Thursday, 10/8 - 2:36 PM | 10/08/2020 | | Barney Road Golf Course | | 0/4 | |
| Thursday, 10/8 - 2:48 PM | 10/08/2020 | | Barney Road Golf Course | | 0/4 | |
| Thursday, 10/8 - 3:00 PM | 10/08/2020 | | Barney Road Golf Course | | 0/4 | |
| Thursday, 10/8 - 3:12 PM | 10/08/2020 | | Barney Road Golf Course | | 0/4 | |
| Thursday, 10/8 - 3:24 PM | 10/08/2020 | | Barney Road Golf Course | | 0/4 | |
| Thursday, 10/8 - 3:36 PM | 10/08/2020 | | Barney Road Golf Course | | 0/4 | |
| Thursday, 10/8 - 3:48 PM | 10/08/2020 | | Barney Road Golf Course | | 0/4 | |
| Thursday, 10/8 - 4:00 PM | 10/08/2020 | | Barney Road Golf Course | | 0/4 | |
| Thursday, 10/8 - 4:12 PM | 10/08/2020 | | Barney Road Golf Course | | 0/4 | |
| Thursday, 10/8 - 4:24 PM | 10/08/2020 | | Barney Road Golf Course | | 0/4 | |
| Thursday, 10/8 - 4:36 PM | 10/08/2020 | | Barney Road Golf Course | | 0/4 | |
| Thursday, 10/8 - 4:48 PM | 10/08/2020 | | Barney Road Golf Course | | 0/4 | |
| Thursday, 10/8 - 5:00 PM | 10/08/2020 | | Barney Road Golf Course | | 0/4 | |