---
2022 American Red Cross Lifeguarding Course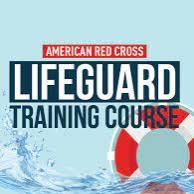 2022 AMERICAN RED CROSS LIFEGUARDING COURSE
$350 for members of Deal Casino or Conover Pavilion & $400 for non-members
A $50 NON-REFUNDABLE DEPOSIT is

REQUIRED

to register and hold your place in the course.
Remaining course payment will be collected following the first day of the course.
Courses will be in HYBRID format, with a REQUIRED online component to be completed prior to beginning, MANDATORY online meetings, AND MANDATORY in-person skills sessions.
COURSE DATES & TIMES:
Sunday, June 26: 7:00PM-9:00PM, Online
Monday, June 27: 8:00AM-1:00PM, In-person at Deal Casino; 7:00-9:00PM, Online
Tuesday, June 28: 8:00AM-1:00PM, In-person at Deal Casino; 7:00-9:00PM, Online
Wednesday, June 29: 8:00AM-1:00PM, In-person at Deal Casino; 7:00-8:00PM, Online
Thursday, June 30: 8:00AM-1:00PM, In-person at Deal Casino
Participants must be 15 years old by the last day of the session
Participant candidates will be sent a link for the online course materials upon completing the registration form
Participants will be certified by the American Red Cross for Lifeguarding/First Aid/CPR/AED (valid for 2 years)
Participation at all course sessions (both online AND in-person) is mandatory, as is passing a prerequisite skills exam at the first in-person class session. Note: If a participant does NOT pass the prerequisite skills exam, the $50 registration fee will NOT be refunded. The prerequisite skills exam includes:
Swim 300 yards continuously, demonstrating breath control and rhythmic breathing. You may swim using the front crawl, breaststroke, or a combination of both, but swimming on the back or side is not allowed. Swim goggles may be used.
Tread water for 2 minutes using only the legs.
Complete a timed event within 1 minute, 40 seconds:

Starting in the water, swim 20 yards. Your face may be in or out of the water. Swim goggles are not allowed.
Surface dive, feet-first or head-first, to a depth of 7-10 feet to retrieve a 10-pound object.
Return to the surface and swim 20 yards on your back to return to the starting point with both hands holding the object while keeping your face at or near the surface so you are able to get a breath. You should not swim the distance under water. Exit the water without using a ladder or steps.
QUESTIONS: Email Amy Brenner at dealcasinoaquatics@gmail.com
| Session | Session Dates | Days of Week | Location(s) | Grade/Age | Filled | |
| --- | --- | --- | --- | --- | --- | --- |
| Lifeguard Course June 2022 | 06/26/2022–06/30/2022 | | Online, Deal Casino Pool | 15+ Years | 3/15 | |