---
Group Swim Lessons 2023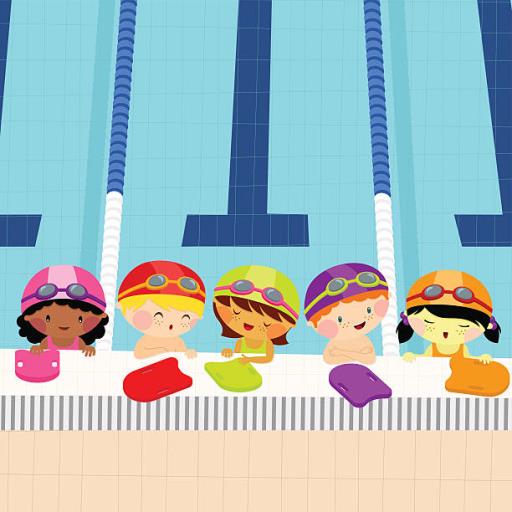 2023 GROUP SWIM LESSONS
Available to Deal Casino & Conover Pavilion MEMBERS ONLY!
Fun & Affordable! For members of Conover or the Casino ONLY, Ages 3+
CLASS TIMES: EVERY TUESDAY & THURSDAY from JULY 6th – AUGUST 10th
Morning Sessions – 9:00AM - 9:45AM

Evening Sessions – 6:00PM - 6:45PM
NON-REFUNDABLE COST: $200 per child (*REDUCED* FROM 2022!)
COURSES:
WATER EXPLORERS (Ages 3+):

Child can NOT swim independently; must be held by adult in pool; cannot go fully underwater; can blow bubbles with face submerged; cannot yet float independently on stomach or back
SKILL SEEKERS (Introduction to Water Skills):

Child can fully submerge head underwater and is ready to swim independently; can make alternating arm and/or leg movements indicating a readiness to swim doggy-paddle or freestyle; can float independently or with little support on stomach and/or back
JUNIOR DOLPHINS (Fundamental Aquatic Skills):

Child can fully submerge head; can swim independently, with some support, showing alternating arm and leg movements; can jump in off the side and return to the top independently
INCLUDED WITH COST:
Water Explorers:

1 Swim Bar & Set of Floating Toys

Skill Seekers & Junior Dolphins:

1 Kickboard & Set of Diving Toys
NOTE: There are NO REFUNDS. If classes are canceled due to weather conditions, you will NOT be refunded.
| Session | Session Dates | Days of Week | Location(s) | Grade/Age | Filled | |
| --- | --- | --- | --- | --- | --- | --- |
| Morning Session - Water Explorers | 07/06/2023–08/10/2023 | | Deal Casino Pool | 3+ Years | 0/12 | |
| Morning Session - Skill Seekers | 07/06/2023–08/10/2023 | | Deal Casino Pool | 3+ Years | 0/12 | |
| Morning Session - Junior Dolphins | 07/06/2023–08/10/2023 | | Deal Casino Pool | 3+ Years | 0/12 | |
| Evening Session - Water Explorers | 07/06/2023–08/10/2023 | | Deal Casino Pool | 3+ Years | 0/12 | |
| Evening Session - Skill Seekers | 07/06/2023–08/10/2023 | | Deal Casino Pool | 3+ Years | 0/12 | |
| Evening Session - Junior Dolphins | 07/06/2023–08/10/2023 | | Deal Casino Pool | 3+ Years | 0/12 | |