---
Junior Lifeguarding 2022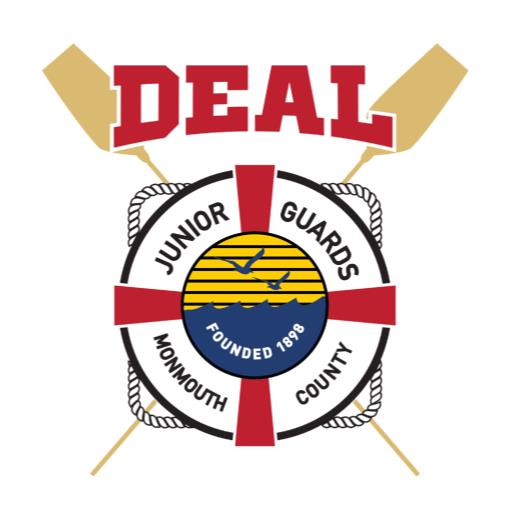 JUNIOR LIFEGUARDING ~ 2022
10:00AM-11:30AM
The Borough of Deal is now participating for the 5th straight season in Monmouth County's USLA Chapter of Junior Lifeguards.

The team is open to anyone from any town, ages 6-16!



The Junior Lifeguarding team is a diverse group of kids and teenagers all looking to "wet their feet'' in the world of lifeguarding. Instructed by dynamic coaches, including Deal beach lifeguards, team members learn the fundamentals of lifeguarding, along with principles of physical fitness and important teamwork skills. Practices include a mixture of skill drills, fitness activities, and fun games to keep our team members motivated, engaged, and encouraged!

If you have any questions about our program, please e-mail Amy at dealcasinoaquatics@gmail.com.
SCHEDULE: Mondays through Thursdays in July (beginning July 5th), 10AM-11:30AM (in exception to possible competition dates, which may be a few days; exact dates TBD)
PARTICIPATION FEE: $150 per child (this is a one-time, non-refundable fee; should your child choose to participate in any of the competitions, you will pay an additional amount per competition (typically around $25), which goes directly to the hosting beach)
WHAT TO BRING TO PRACTICE:
Mandatory Items:

Water Bottle, Towel, Sunblock & Goggles

Suggested Items:

Rash Guard, Swim Cap, Sweats
TOURNAMENTS: All junior lifeguards will be invited to attend any applicable tournaments. Mini-guards (ages 6-8) may have a special tournament towards the end of July.

EVENTS WE PRACTICE & COMPETE IN:
Beach flags

Paddleboarding

Beach runs

Run-swim-run

Distance swims

Beach relay races

Torpe rescues
| Session | Session Dates | Days of Week | Location(s) | Grade/Age | Filled | |
| --- | --- | --- | --- | --- | --- | --- |
| Junior Lifeguarding 2022 | 07/05/2022–07/28/2022 | | Deal Beaches | 6+ Years | 151/175 | |