---
Boxing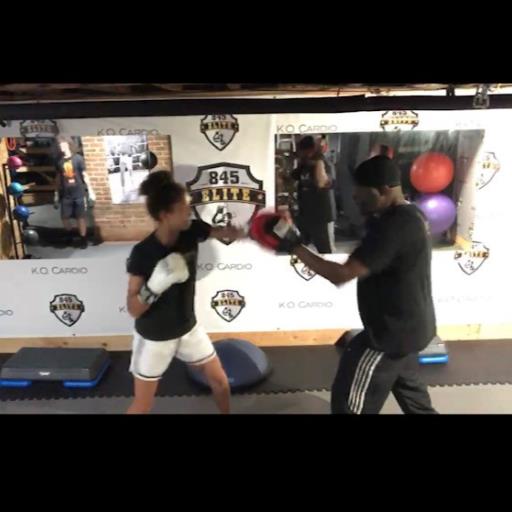 Boxing will work your whole body and mind. Our boxing trainer (Mitch Williams) will lead you through rounds of different punches and combos. You will receive a high level of cardio, muscle strength, sharp reflexes and a focused mind. You will see an improvement in not only in your physical strength, but in your mental strength as well.

Class that encompasses the technical aspects of boxing with core strengthening exercises. Learn boxing skills such as correct form in throwing jabs, hooks and uppercuts, while working at an intense pace. Class is taught in 3-minute rounds with a warm up, cool down and core work. Push yourself to the limit and find the champion within you! All fitness levels.

Location: Middletown Recreation Campus
393 County Route 78
Middletown, NY 10940

Ages: 16+

Cost: $60.00 City of Middletown Residents
$80.00 Non-City of Middletown Residents

Times & Dates:
ADVANCED: Mondays & Saturdays = October 16, 2021 - November 1, 2021
Mondays 6:00pm-7:15pm & Saturdays 9:00am-10:15am
**Please arrive 10 minutes early**
BEGINNER/INTERMEDIATE: Mondays & Wednesdays = October 13, 2021 - November 1, 2021
Mondays 7:45pm-9:00pm & Wednesdays 7:45pm-9:00pm
**Please arrive 10 minutes early**

What's Need: If you have the following please bring it, if not we will supply it.
1. Yoga mat
2. Hand Wraps
3. Boxing Gloves

No Spectators allowed into the class, only the person registered may enter.
MASKS MUST BE WORN THE WHOLE TIME REGARDLESS OF VACCINATION STATUS WHEN YOU CAN NOT BE SOCIALLY DISTANT.

**Limit 10 people per session**

For questions or concerns contact at (845)346-4180
| Session | Session Dates | Days of Week | Location(s) | Grade/Age | Filled | |
| --- | --- | --- | --- | --- | --- | --- |
| Boxing (October) Beginner/Intermediate | 10/13/2021–11/01/2021 | | Middletown Recreation Department - 393 County Route 78, Middletown, NY 10940 | 16+ Years | 8/11 | |
| Boxing (October) Advanced | 10/16/2021–11/01/2021 | | Middletown Recreation Department - 393 County Route 78, Middletown, NY 10940 | 16+ Years | 9/11 | |
Teen Boxing Program (ages 12-18)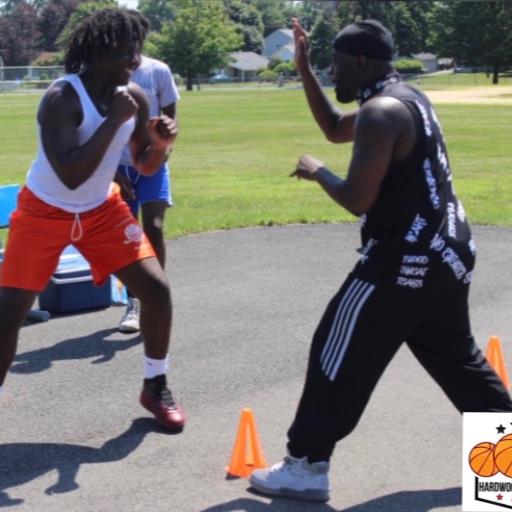 Teens who attend Middletown Schools or live in the City of Middletown are invited to participate in our FREE boxing program. All ability levels are welcome. Come prepared to train like a young warrior! Don't worry if you don't have boxing gloves and/or hand wraps; you can borrow ours and they will be washed and sanitized after each use.
EVERY Friday
7:00pm-9:00pm
You must register weekly for each class. Each class will be available for registration beginning on Mondays
Participants will learn basic skills of boxing including the boxer's stance, the jab, the cross, the hook, and the uppercut punches. Eventually our
boxers will be able to employ a combination of skilled footwork and punches together in close synchronization. While stance, footwork, and punching lay the foundation for you to start working on your boxing style, keep in mind that head movement, cardio, and defensive techniques follow closely behind. COME TRAIN WITH US!!!
The boxing gym is located at our new facility:
Middletown Recreation Campus
393 County Route 78
Middletown, NY 10940
The campus is directly across the street from the Middletown Dog Park.
Teens are required to be dropped off and picked up from the campus. WALKING IS NOT PERMITTED.

COVID-19 Guidelines:

*Temperatures will be taken upon arrival and hand sanitizer will be distributed during the class and when checking in.
*Masks must be worn when checking in and when social distancing is not permissible during instruction.
*No Spectators!

The Middletown Recreational Fitness Program is partially funded by the
NYS Office of Children & Family Services through the Orange County Youth Bureau.
| Session | Session Dates | Days of Week | Location(s) | Grade/Age | Filled | |
| --- | --- | --- | --- | --- | --- | --- |
| Friday, October 22 - 7:00pm - 9:00pm | 10/22/2021 | | 393 County Route 78, Middletown | 12–18.5 Years | 0/30 | |
| Friday, October 22 - 7:00pm - 9:00pm | 10/22/2021 | | 393 County Route 78, Middletown | 12–18.5 Years | 0/30 | |
| Friday, October 22 - 7:00pm - 9:00pm | 10/22/2021 | | 393 County Route 78, Middletown | 12–18.5 Years | 0/30 | |
| Friday, November 05 - 7:00pm - 9:00pm | 11/05/2021 | | 393 County Route 78, Middletown | 12–18.5 Years | 0/30 | |
| Friday, November 12 - 7:00pm - 9:00pm | 11/12/2021 | | 393 County Route 78, Middletown | 12–18.5 Years | 0/30 | |
| Friday, November 19 - 7:00pm - 9:00pm | 11/19/2021 | | 393 County Route 78, Middletown | 12–18.5 Years | 0/30 | |
| Friday, December 03 - 7:00pm - 9:00pm | 12/03/2021 | | 393 County Route 78, Middletown | 12–18.5 Years | 0/30 | |
| Friday, December 10 - 7:00pm - 9:00pm | 12/10/2021 | | 393 County Route 78, Middletown | 18.5–18.5 Years | 0/30 | |
| Friday, December 17 - 7:00pm - 9:00pm | 12/17/2021 | | 393 County Route 78, Middletown | 12–18.5 Years | 0/30 | |