Adaptive Sports & Fitness
---
Adaptive Fitness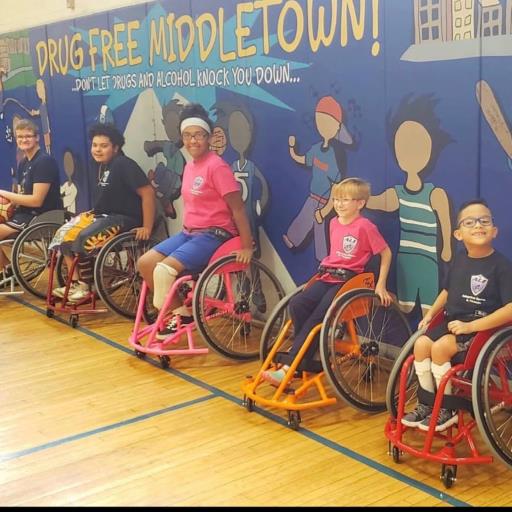 The Middletown Recreation Department is offering Adaptive Fitness for physically disabled youth who reside in Orange County. Along with adaptive fitness instruction this program will offer mentorship and family support so the athlete thrives physically and emotionally.
Thursdays - 6:00pm-8:00pm at the Middletown Recreation Campus 393 County Route 78, Middletown, NY 10940Eligibility
: This program services youth ages 5-19 with physical impairments. The participant must have medical clearance to participate in recreational fitness. Examples of impairments include cerebral palsy, spina bifida, spinal cord injury, amputee, muscular dystrophy, osteogenesis imperfecta, and other physical disorders.

COVID-19 Guidelines:
*Temperatures will be taken upon arrival and hand sanitizer will be distributed during the class and when checking in.
*Masks must be worn when checking in and when social distancing is not permissible during instruction.
*No Spectators unless your child needs assistance. In this case 1 spectator is allowed to assist then wait in the hallway.


The Middletown Recreational Fitness Program is partially funded by the
NYS Office of Children & Family Services through the Orange County Youth Bureau.
| Session | Session Dates | Days of Week | Location(s) | Grade/Age | Filled | |
| --- | --- | --- | --- | --- | --- | --- |
| Adaptive Fitness - Thursdays, 6:00pm - 8:00pm | 09/02/2021–12/30/2021 | | Middletown Recreation Department - 393 County Route 78, Middletown, NY 10940 | | 6/25 | |