---
Park Passport Challenge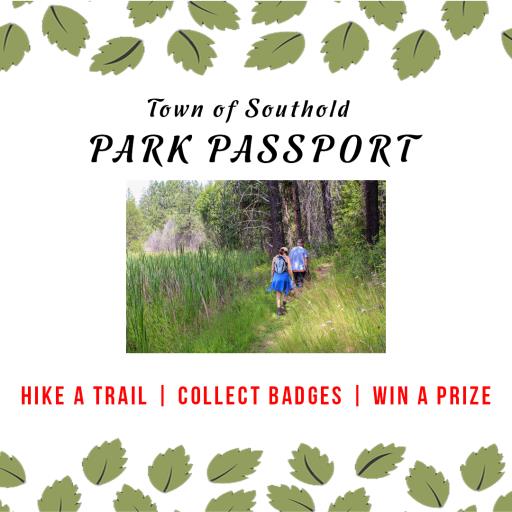 Southold Town Park Passport Parks & Trail Guide Now Available
Hike Trails, Collect Badges, Win a Prize - Deadline is September 30, 2021

The Southold Town Park Passport is here and it's a great way to discover the parks and trails, some of the Town's most beautiful natural spaces. Participants are invited to take the Park Passport Challenge to enter a prize drawing for a gift card to Magic Fountain Ice Cream.
As hikers explore the designated trails, they will find a kiosk with a badge to affix in the Park Passport Booklet. Hike all seven trails included in the booklet, collect all seven badges, and submit the booklet to the Recreation Department by September 30, 2021 to be entered into the prize drawing.
Park Passports are available at several locations through the Town, including the outdoor kiosk at Southold Town Recreation Center in Peconic, and the Southold Town Clerk's office in Town Hall.

Registration is not required, but a completed Park Passport must be received in the Southold Town Recreation Department by 3:30 p.m. on September 30, 2021.

Obtain a Park Passport Booklet at the Southold Town Recreation Center, 970 Peconic Lane, Peconic, the Southold Town Clerk's Office in Town Hall, or at download a self-printed version HERE
| Session | Session Dates | Days of Week | Location(s) | Grade/Age | Filled | |
| --- | --- | --- | --- | --- | --- | --- |
| Park Passport Challenge | 07/30/2021–09/30/2021 | | All Parks & Preserve | | 0/250 | |