---
Cheerleading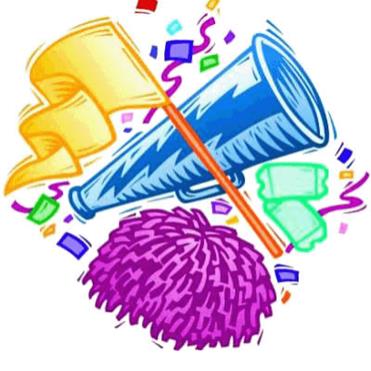 | Session | Session Dates | Location(s) | Grade/Age | Filled | |
| --- | --- | --- | --- | --- | --- |
| Cheerleading 10U | 08/01/2022 | Multiple | 7–10.5 Years | 8/15 | |
| Cheerleading 6U | 08/01/2022 | Multiple | 4–6.5 Years | 18/22 | |
| Cheerleading 7U | 08/01/2022 | Multiple | 7–12 Years | 16/16 | |
| Cheerleading 8U | 08/01/2022 | Multiple | 7–8.5 Years | 15/15 | |
| Cheerleading 9U | 08/01/2022 | Multiple | Up to 9.5 Years | 3/15 | |
| Cheerleading 11U | 08/01/2022 | Multiple | Up to 11.5 Years | 5/15 | |
| Cheerleading 12U | 08/01/2022 | Multiple | Up to 12.5 Years | 2/15 | |
Flag Football
| Session | Session Dates | Location(s) | Grade/Age | Filled | |
| --- | --- | --- | --- | --- | --- |
| Flag Football 5/6 | 08/01/2022 | Multiple | 4.5–6.5 Years | 38/250 | |
| 4U Instructional Flag Football | 08/01/2022 | Multiple | 3–4.5 Years | 14/50 | |
| Flag Football Girls | 08/01/2022 | Multiple | 7–14.5 Years | 39/75 | |
Football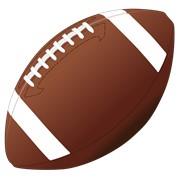 FOOTBALL SCHEDULE:
https://www.southernyouthfootballconference.com/
Far right hand site will be a 'Divisions' tab. Click appropriate age division Far right side again there will be a 'Schedule' tab.
OUR YOUTH TACKLE FOOTBALL IS PLAYED THROUGH SOUTHERN YOUTH FOOTBALL CONFERENCE AND WILL REQUIRE TRAVEL. 8 GAMES TOTAL WITH 4 BEING HOME AND 4 BEING AWAY.
THERE ARE A NUMBER OF SURROUNDING COUNTIES THAT PARTICIPATE IN SYFC. SOME OF THE COUNTIES INCLUDE: LAMAR, BUTTS, THOMASTON/UPSON, PIKE, FAYETTEVILLE, AND LOCUST GROVE.
REGISTRATION FEE COVERS UNIFORM THAT CONSISTS OF A JERSEY, GAME DAY PANTS, AND SOCKS.
CONDITIONING WEEK WILL BE THE WEEK OF JULY 25TH. FULL PAD PRACTICE WILL BEGIN AUGUST 1ST.
COACHES WILL SCHEDULE THEIR TEAM'S PRACTICES THROUGH THE REC DEPT. THE DAY AND TIMES MAY VARY.
TACKLE FOOTBALL GAMES WILL BE PLAYED ON SATURDAY. IN THE EVENT OF AN ODD NUMBER OF TEAMS IN AN AGE DIVISION, GAMES MAY BE PLAYED ON WEEKDAYS.
IF YOU ARE INTERESTED IN COACHING OR ASSISTING, PLEASE COME BY THE YOUTH CENTER AND FILL OUT AN APPLICATION. PLEASE BRING YOUR ID. APPLICATIONS NEED TO BE SUBMITTED AND APPROVED PRIOR TO JULY 19TH. YOU WILL ALSO BE REQUIRED TO COMPLETE AND ONLINE CERTIFICATION.
PLEASE CONTACT MANDI OR KENDRA WITH ANY QUESTIONS.
KDILLS@MONROECOGA.ORG
AFLOWERS@MONROECOGA.ORG
| Session | Session Dates | Location(s) | Grade/Age | Filled | |
| --- | --- | --- | --- | --- | --- |
| Football 12U Tackle | 07/25/2022–11/19/2022 | | 12–12.5 Years | 8/25 | |
| Football 10U Tackle | 08/01/2022–08/06/2022 | Multiple | 10–10.5 Years | 29/29 | |
| Football 8U Tackle | 08/01/2022 | Multiple | 7–8.5 Years | 32/34 | |
| Football 9U Tackle | 08/01/2022 | Multiple | 7–9.5 Years | 24/25 | |
| Football 11U Tackle | 08/01/2022 | Multiple | 11–11.5 Years | 32/32 | |
| Football 7U Tackle | 08/01/2022 | Multiple | 6–7.5 Years | 27/28 | |
| Football 6U Tackle | 08/01/2022 | Multiple | 5–6.5 Years | 30/30 | |
Soccer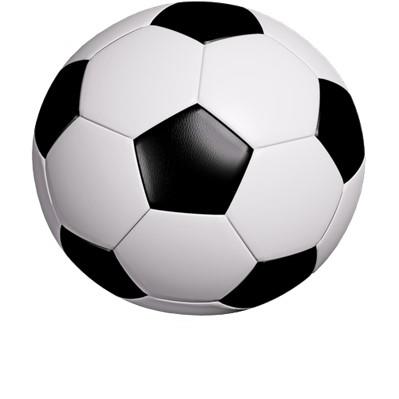 | Session | Session Dates | Location(s) | Grade/Age | Filled | |
| --- | --- | --- | --- | --- | --- |
| Soccer U12 (Ages 10-11) | 07/25/2022–11/19/2022 | | 8–11.5 Years | 73/74 | |
| Soccer U6 (Ages 4-5) | 07/25/2022–11/19/2022 | | 4–5.5 Years | 66/66 | |
| Soccer - Age 3 (Muppets) | 07/25/2022–11/19/2022 | | Up to 3.5 Years | 21/25 | |
| Soccer U14 (Ages 12-13) | 07/25/2022–11/19/2022 | | 10–13.5 Years | 30/40 | |
| Soccer U16 (Ages 14-15) | 07/25/2022–11/19/2022 | | 14–15.5 Years | 13/40 | |
| Soccer U10 (Ages 8-9) | 08/01/2022–08/05/2022 | Multiple | 8–9.5 Years | 89/89 | |
| Soccer U8 (Ages 6-7) | 08/01/2022–08/06/2022 | Multiple | 6–7.5 Years | 79/79 | |